Super Discovery 3D Printer Workstation
+ Post Processing
Super Discovery 3D Printer Workstation is a unique machine that combines additive manufacturing by direct pellet extrusion technology with a CNC milling system for postprocessed 3D printing. This combination enables printing and finishing large parts at high speed, thus obtaining more production with a significant cost reduction. This machine is a direct evolution of the Super Discovery 3D Printer, developed to meet the new needs of the market for the complete manufacture of large plastic parts. The Super Discovery 3D Printer Workstation works, in a first phase, directly extruding the plastic pellet, and in a second phase, the CNC milling system finishes the piece, which considerably reduces the cost per printed piece and increases production. Print volume and other technical features can be customized.
More Production and Speed
Significant Cost Reduction
Self-Leveling bed that automatically compensates for small unevenness during printing
Robus and precise CNC technology for post-processing.
It meets the production needs of a large number of large parts and prototypes. It works by directly extruding the pellet, which lowers the cost per piece manufactured, increasing production and reducing costs significantly.Thanks to its built-in postprocessing system, you can print and post-process the parts on the same machine. The process is simple and fast. Its special structure allows to have the entire production volume, hiding both the extruder and the milling motor outside the worktable. It is possible to use it as a CNC milling machine for the production of 2D and 3D milled parts.
100% Made in Spain
100% designed, developed and manufactured in the facilities of CNC Bárcenas.
Use of Pellet
The Super Discovery 3D workstation works with direct pellet extrusion technology.
Materials
It allows to use any thermoplastic such as ABS, ABS CF, PC CF, PPE CF, 3D850, ASA…
Table
Fully closed chamber and warm bed (up to 175º) with SELF-LEVELING for the most demanding materials.
Universal
Automatic pellet feeder there is no limitation on the quantity of material or therefore in the weight of the pieces.
Extruder
450º extruder
Milling Motor
High frequency brush-less motor with air-cooled ceramic bearings.
· ER32 tool holder from 1 to 20 mm.
· 4,500 to 18,000 rpm, with adjustable speed from the machine control panel.
Able to perform large post-processing work, as well as cuts, carvings or 3D engravings in plastics, resins, foams, wood and many other materials.
Customized Work Area
Factory configuration is 1500 x 2000 x 1000 mm, but can be customized for any need of the big industry.
Software
Comfortable program with network access for easy and simple operation.
SAMPLES AND MATERIALS
Examples of pieces manufactured in various materials by pellet extrusion technology.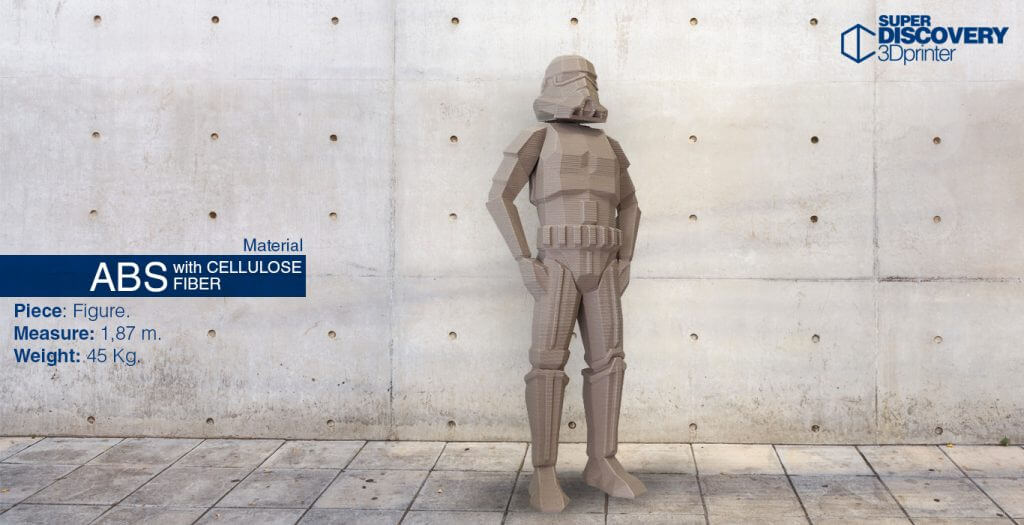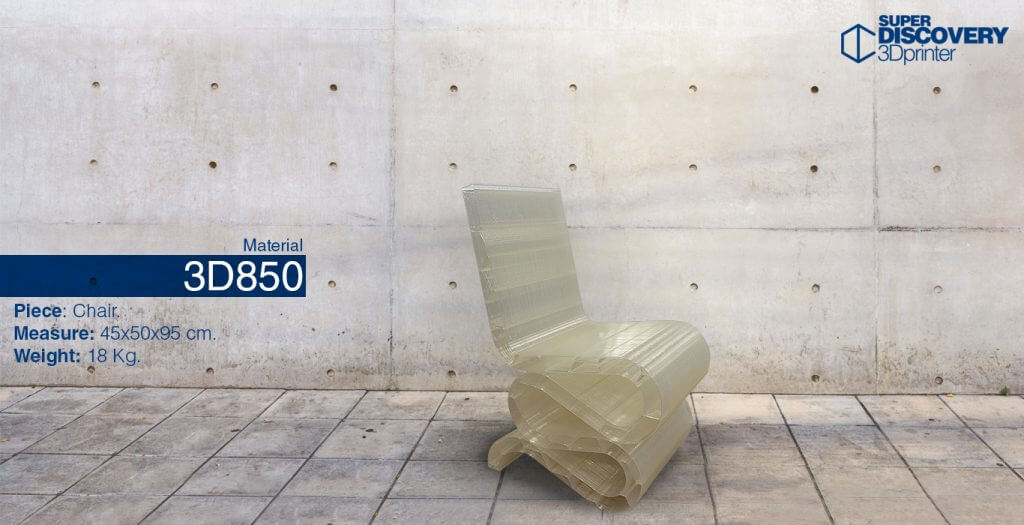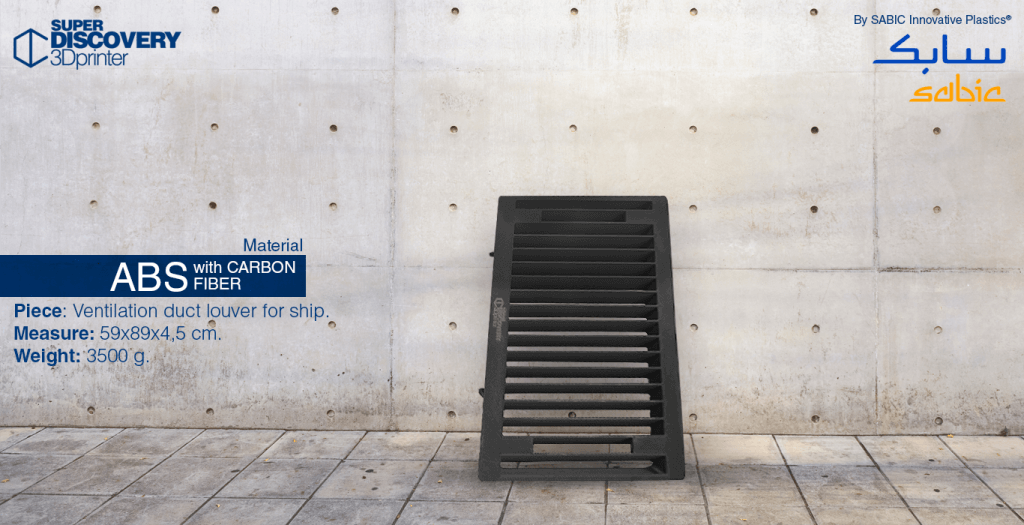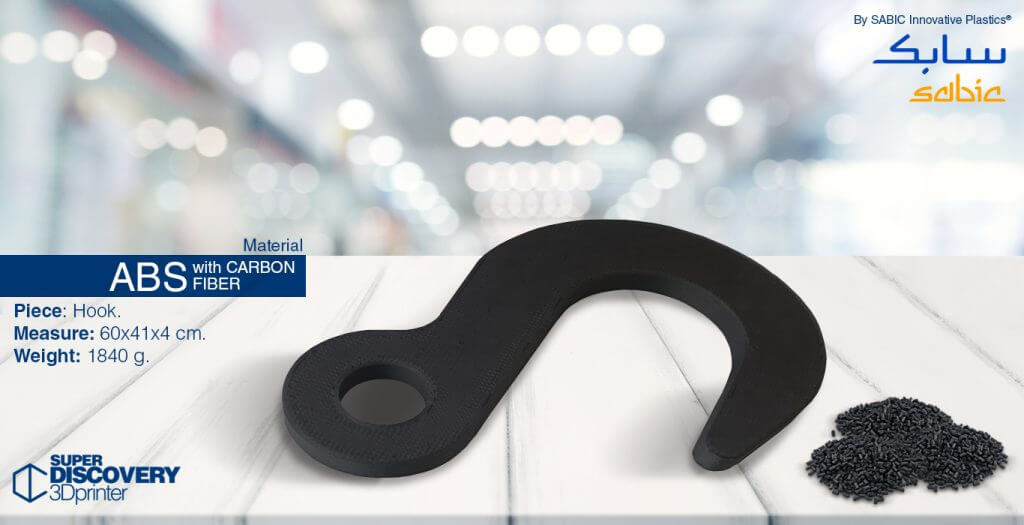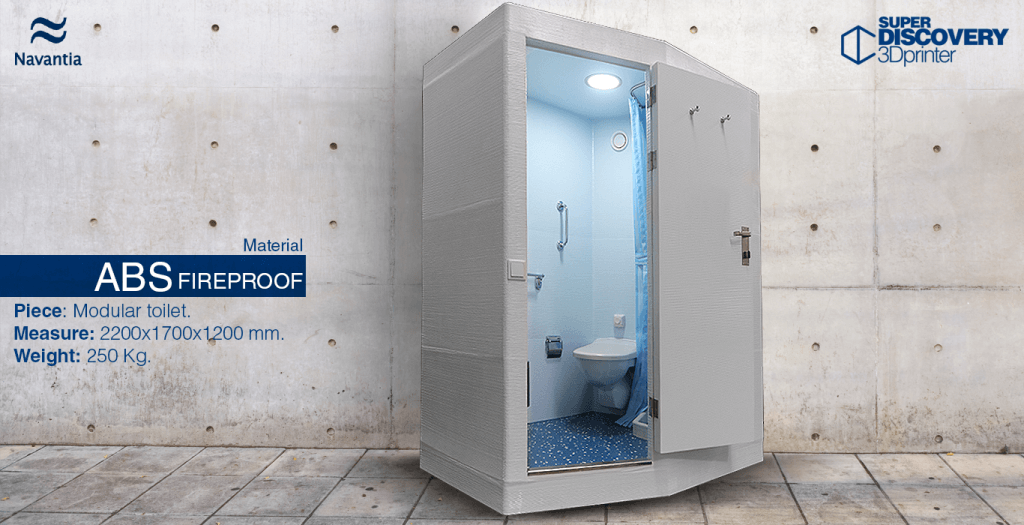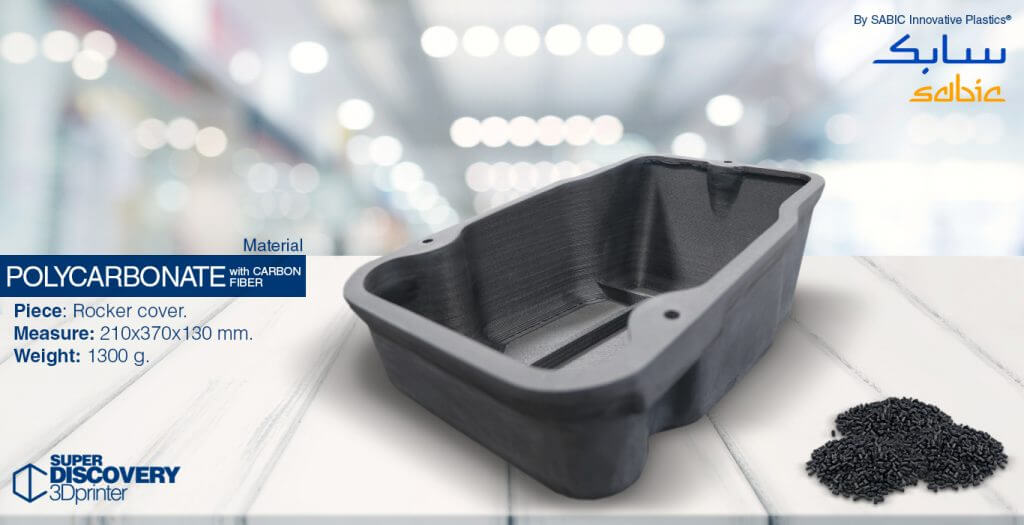 The Full Technical Data Sheet Is Available Below here:
For further information & price estimates