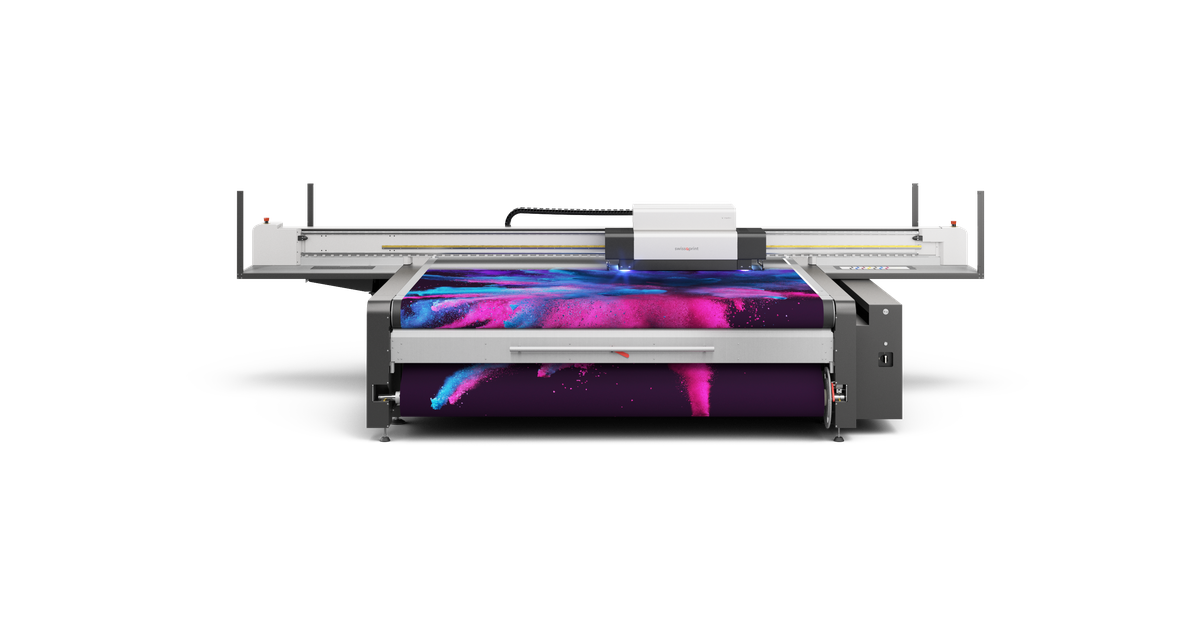 To create great things in smart style, go for Impala 4. The highest print quality, versatility and performance in flatbed printing. With the smallest possible footprint – both physical and ecological. That's Impala 4 in a nutshell. Profitable front-runner. Give your company a new position in the market. Go for inkjet technology with the latest print heads. And with it, high productivity and profitability from quality products and attractive new applications. For all that added value, Impala leaves a small ecological footprint. Can you think of anyone else offering this best of both worlds?
Crisp print image
Various printing modes meet every requirement. Even with high productivity, Impala 4 delivers impressive results.
Modest overall cost
The purchase cost is one thing; operating costs are another. Impala 4 delivers excellent price/performance on both fronts. The tasks that this expandable flatbed printer masters on its own would otherwise require a fleet of machinery. And because the LED lamps have the same life expectancy as the printer, you gain considerable savings on maintenance.
A clear conscience
It's nice when cost savings include the protection of the environment. The longevity of the system and its low power consumption conserve resources. The operation is ozone-free and there is no toxic waste. So you can keep a clear conscience while getting the most out of your Impala 4.
Less heat build-up makes it a pleasure to print difficult media such as
Textiles
Delicate films
Corrugated board
Paper
Productivity
Top speed :180 m²/h
Production: 90 m²/h
Dimensions
Flatbed, full bleed 2500 × 2030 mm
Substrate weight maximum 100 kg/m²
Roll width maximum 2500 mm
Roll weight maximum 180 kg / dual roll 100 kg each
Roll diameter maximum  360 mm
Equipment/Options
Roll to roll option: 2500 mm × endless
Dual roll option: 2 × 1200 mm × endless
Board option with extension tables: 2500 × 4000 mm / maximum 100 kg
Tandem function: Standard
Print area, Tandem each zone
Colours
Colour channels: maximum 9
Print heads per channel:1 or 2
Light cyan, light magenta, light black, White, Varnish, Primer, Orange, Neon
Inks
Integrated ink supply
CMYK, orange in 5 litre containers / white, varnish 5 or 1 litre containers / neon, primer 1 litre container
UV-curable inksSolvent-free (no VOCs)
GreenGuard Gold certification
White feed and maintenance system fully automated
Indoor and outdoor applications
Resolution
Addressable resolution up to 1350 dpi
Visual resolution up to 2540 dpi
For further information & price estimates