HP 8000XL: The Fastest Large Format Plotter Ever!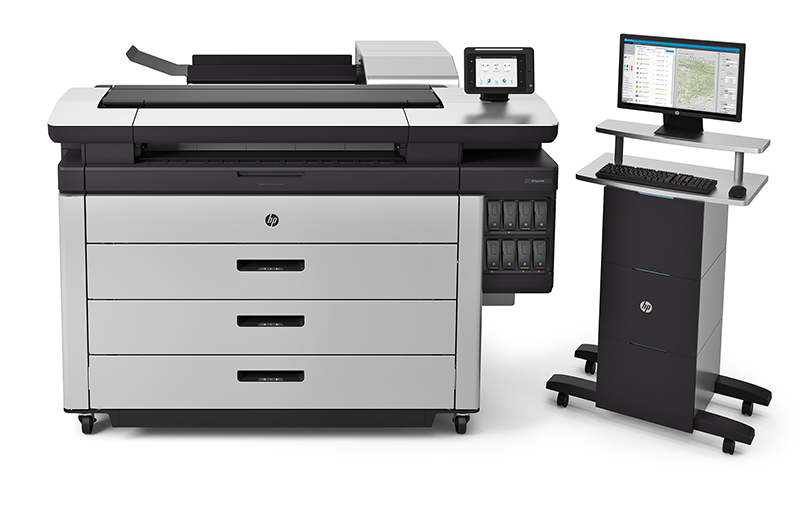 The fastest large format printer to date with unprecedented speeds, low costs of ownership and a high ROI. The 8000xl is an elegant solution to serve the needs of colour and mono printing all on a single machine, without compromising the speed or quality. The print quality achieved with the 8000xl outpaces any of the industries laser machines, in addition, offers extremely low energy consumption for companies who are concerned with the environmental impact. The design allows for the addition of a number of accessories which include a high cap stacker, online folder or even a large format scanner. This makes this solution a complete solution and a perfect addition to any large department, print service providers and print corners.


Print at 30/A1 Per Min In Color & Black and White

Print Color and Mono at the same price

Using Pigment based inks so no smudging and water resistance.

Using 15 i7 Intel Chips for massive data processing

Lowest energy consumption ever

Solid Build quality and an intuitive interface

Print Simple posters at breathtaking quality and speed
The main application suitable for this machine is primarily the reproduction of Reprographic drawings.
Print out CAD Lines, GIS and Maps with incredible speeds and accuracy
Print out simple POP posters for retail applications and short-term posters.
Print out on other media such as coated media, PP paper, stickers and more.
General Description Large-format color printer
Technology HP PageWide Technology
Applications Line drawings, Maps, Orthophotos, Posters
Ink types Pigment-based (cyan, magenta, yellow, black)
Ink cartridges 8 (2 x 775-ml per color with auto-switch)
Printheads 8 x HP 841 PageWide XL Printheads
Print resolution 1200 x 1200 dpi
Minimum line width 0.02 mm (0.0008 in) (HP-GL/2 addressable)
Guaranteed minimum line width : 0.07 mm (0.0028 in) (ISO/IEC 13660:2001(E))11
Line accuracy +/- 0.1%12
Print speed Maximum print speed 23 m/min (75 ft/min)
A1/Arch D/ANSI D (long edge first) 30 pages/min
A0/Arch E/ANSI E (short edge first) 18 pages/min
Warm-up time No warm up
For further information & price estimates