Markforged X5 – Industrial 3D Printer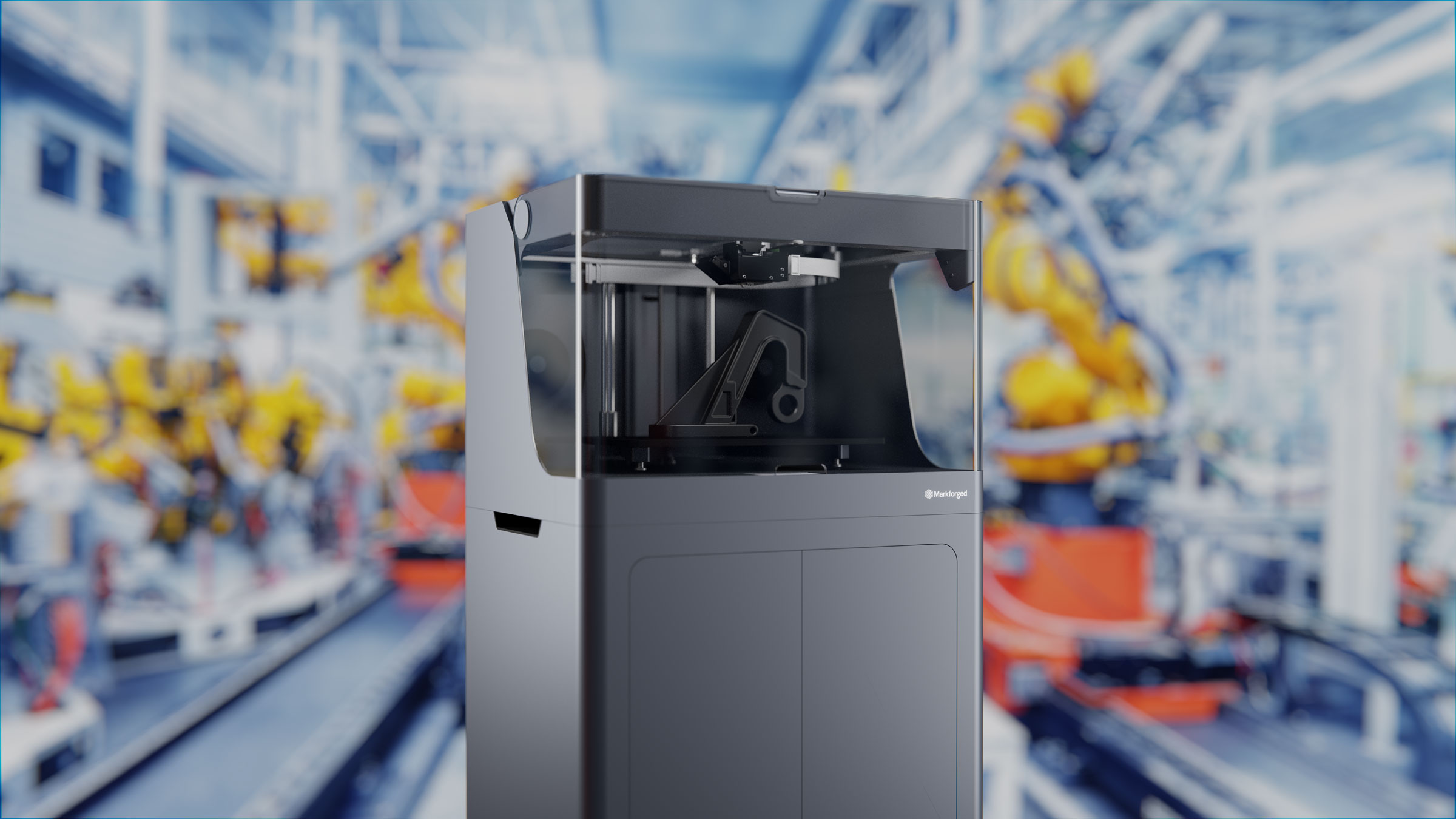 Featuring the unique dual nozzle print system, the X5 unlocks the ability to weave a strand of Continuous Fiberglass throughout a part to make it as strong as metal. Add that to the all-aluminum unibody enclosure, ultra-flat gantry system, machined aluminum stage with kinematic bed coupling, motor encoders and calibration laser, and tie it all together with software.
This printer combines the benefits of Markforged's unique fiber reinforcement for parts as strong as metal with advanced "build as designed" sensors and the beautiful surface finish of Onyx. The X5 will empower you to take any design concept and make it a reality.
Features
1) 20X Stronger Parts
20x stronger and 10x stiffer than ABS. For applications where weak doesn't cut it these parts are perfect for a wide variety of tooling, fixtures, and functional prototypes.
2) Work Ready Parts
3) Fast & Affordable
Replace mission critical machined aluminum with fiberglass composite parts at 1/20th the cost. These tough parts nail the sweet spot of strength and affordability.
4) Markforged Technology
5) Laser Precision
6) Powerful Software
7) Usability
Markforged Mark Two Enterprise
Prototyping
Jigs & Fixtures
Excellent Print Quality
End-Use Parts ready to be used.
Large Build Volume Parts
The Markforged X5 Composite 3D Printer Specifications:
Printing Technology: Fused Filament Fabrication (FFF) Continuous Filament Fabrication (CFF)
Maximum Build Volume (XxYxZ): 330mm x 270mm x 200mm
Material Compability: Fiberglass, Onyx
Highest Layer Resolution: 50 Microns (FFF) (Z Resolution)
Extruders / Nozzles: Dual / Quick Change
Pause / Resume Prints: Yes


Mechanical
Chassis: Anodized Aluminum Unibody
Build Platform: Kinematically Coupled
Footprint (X,Y,Z) : 584mm x 483mm x 914mm
Draft Blocking Enclosure: Yes
Interface: 4.3" Touchscreen
Software

Software: Cloud Based
Supported OS: Mac OS 10.7 Lion +, Win 7+, Linux*
Supported Files: .STL
Connectivity:  WiFi, Ethernet, USB Flash Drive

ALL FEATURES SUBJECT TO CHANGE WITHOUT NOTICE.
*LIMITED SUPPORT
For further information & price estimates