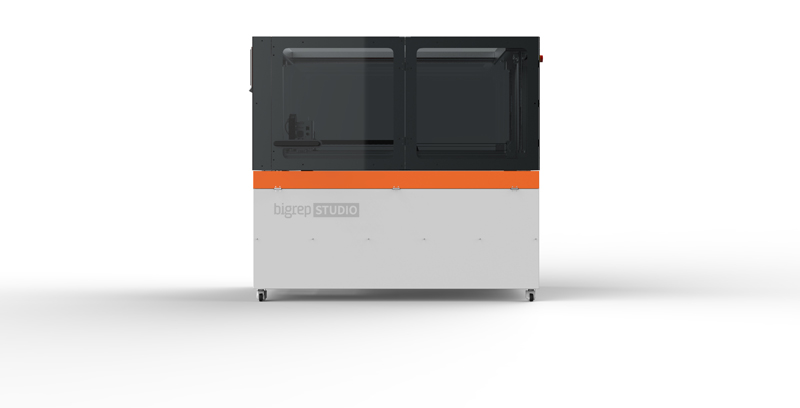 With the BigRep Studio, we introduce a new dimension of large-scale 3D printing. The print volume of 500mm x 1000mm x 500mm provides space for large objects, while also enabling high precision and faster printing. The size of the BigRep Studio is optimal for setting up the printer in almost every location.
1) Fast& Accurate

Print conventional materials, BigRep high temperature filaments as well as new flexible materials with speed & precision.
2) Quick and Simple Set Up (Compact Size)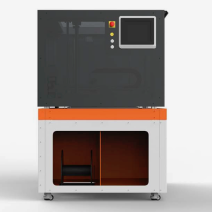 The all new BigRep Studio fits through a standard home door by disassembling the two halves of the machine, or through a standard office door fully assembled. Its reduced weight allows for easier transport and installation.
3) Intuitive (The User Interface)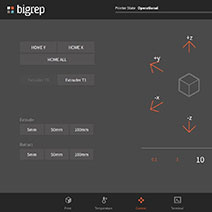 The multi-touch enabled screen was chosen for its compatibility with our new user-friendly interface.
4) Ergonomic Design Concept

The print bed is raised for an ergonomic working height, at the same time creating filament storage space.
Product – X:102cm Y:166cm Z:150cm
Maximum Build Volume (WxDxH) – 50 cm x 100 cm x 50 cm
Gross Weight – 250kg
Technology – FFF (Fused Filament Fabrication)
Resolution – 100 – 400 microns
Print Head – Single Modular Extrusion Heads (Optional Advanced Version: Dual Modular Head Equipped with 0.6mm nozzle)
Print Speed – Up to 140mm/s at 0.1mm layer height
Nozzle Diameter – 0.6 mm
Filament Diameter – Approx 2.8mm
File Type – .stl
GUI – Onboard with touch panel
Filament Material – Big BigRep PLA, BigRep PETG, BigRep PRO HT (115°C • High Temperature Resistant Filament)
For further information & price estimates