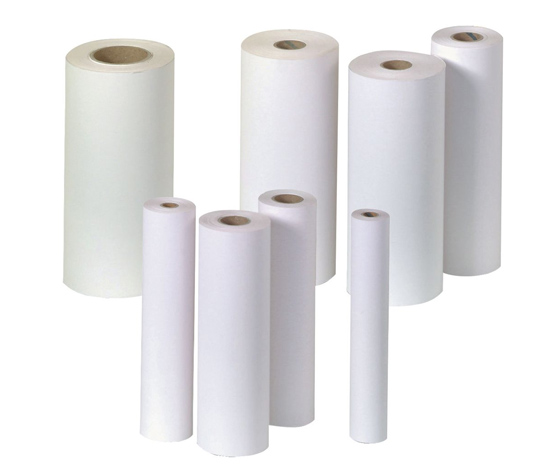 We carry a variety of media specifically for CAD plotter machines, this includes regular plotter paper which compromises of 80 gsm to more thicker media such as coated paper and photo gloss paper. We carry a complete range of media designed for use for the AEC industry.
Low Moisture Content
Our paper and media have some of the lowest moisture content that is available. The ultimate result of having a lower moisture content is less chances for curling and reduces paper jamp in the machine.
Good Toner & Ink Adhesion
Our media is specifically designed to absorb and print with the ink systems which are prevalent in CAD plotters. This is typically pigment/dye-based ink combination. In addition, our media is also well suited for laser toner based machines.
Whiter Paper Surface
In order to have a good contrast with colours, it is imperative to have a good white paper. This is the reason why we insist our paper is of this high contrast white is that we know how important colour and detail is for our customers, therefore, our products are of the highest quality possible.
High-Quality Coating
In order to prevent unnecessary smudging or poor absorption our coated paper uses a specifically formulated coating designed to provide and bring out the rich colours that are necessary to bring out the details needed for architectural drawings.
Plotter Paper
Standard Bond Paper 80gsm : perfect for architectural drawings for daily use
Coated Paper: Ideal for printing heavy graphics, spot colors, or even for tender submissions
Photo Gloss paper: The best way to print out high-quality renderings for your projects
Tracing paper
We can customise any size or paper type upon request do let us know what you would like and we can have it done for you.
| | |
| --- | --- |
| Size | Type |
| 841mm x 175 meters x 3″ core x 80 gsm | Bond Paper |
| 841mm x 150 meters x 3″ core x 80 gsm | Bond Paper |
| 841mm x 50 meters x  2″ core x 80 gsm | Inkjet Paper |
| 594mm x 175 meters x 3″ core x 80 gsm | Bond Paper |
| 594mm x 150 meters x 3″ core x 80 gsm | Bond Paper |
| 594mm x 50 meters x   2″ core x 80 gsm | Inkjet Paper |
| 420mm x 175 meters x 3″ core x 80 gsm | Bond Paper |
| 420mm x 150 meters x 3″ core x 80 gsm | Bond Paper |
| 420mm x 50 meters x 2″ core x 80 gsm | Inkjet Paper |
| 914mm x 50 meters x 110 gsm / 120 gsm | Coated Inkjet |
| 841mm x 50 meters x 110 gsm / 120 gsm | Coated Inkjet |
| 841mm x 140 meters x 90gsm/110 gsm | Tracing paper |
For further information & price estimates