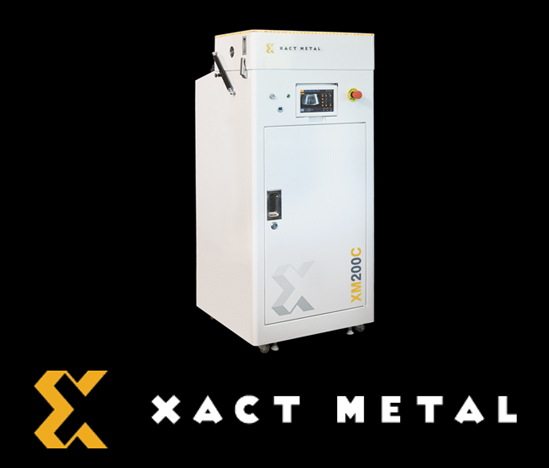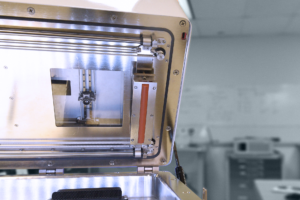 Xact Core™
Making quality metal printing accessible requires innovation. Xact Metal's printing technology is built on the patent-pending Xact Core, a high-speed gantry system platform that allows light, simple mirrors to move quickly and consistently above the powder bed on an X-Y axis.
Avoids the use of complex rotating galvanometer mirrors and F-theta lenses
Maintains a constant laser angle across the whole build plate
A simplified gas flow over the powder bed due to the smaller build chamber
Patent-Pending Recoater
Recoater performance can directly affect the quality of your build. Our patented recoater design offers a variety of benefits.
Unique "bulb" shape of the recoating element spreads powder like a blade, yet provides compaction similar to a rolling element
Compliant design allows the recoater to negotiate out-of-plane growth and continue printing
Mounting the recoater to the machine lid allows the entire recoating mechanism to be removed from the build chamber
Easy access to the build chamber allows for simple recoater replacement and adjustments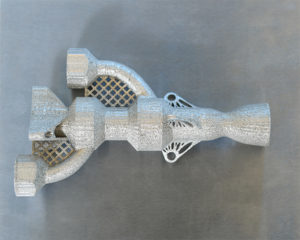 Xact Metal offers industry-standard:
Stainless Steel: 316L, 17-4 PH, 15-15, 400 Series
Super Alloys: 718, 625, Cobalt Chrome F75, Hastelloy® X
Tooling Steels: Maraging M300, H13
Bronze
For further information & price estimates